nêhiyawi-pîkiskwêwina maskwacîsihk
Spoken Dictionary of Maskwacîs Cree
This is a joint project between Miyo Wahkohtowin Education, now part of Maskwacîs Education Schools Commission (MESC), Maskwacîs, AB, and Alberta Language Technology Lab (ALTLab) at the University of Alberta, which was started in 2014. The objectives of this project were to 1) record careful, isolated pronunciatons of each word in the Maskwacîs Cree dictionary by multiple speakers of Cree as their first language (both women and men); 2) fill in lexical gaps and record these as well; and 3) record example sentences for as many of these words as possible.
The first pass of going through the entire Maskwacîs Cree Dictionary was completed in May 2018, culminating in over 300 two-hour recording sessions, each with 3 Cree speakers from Maskwacîs. The next steps in the project are the continuation of the extraction of the individual Cree words and sentences from the recordings, to be incorporated in itwêwina, and to be validated by fluent Cree-speaking MESC employees and Elders. A detailed description of the project can be found in Tomards a Spoken Dictionary of Maskwacîs Cree, by Littlechild and others (2018).
Already over a 1000 words from the Maskawcîs Cree Dictionary, with multiple pronuncations by several speakers, are publicly available in this on-line dictionary resource (itwêwina).
Images of the recording sessions in Maskwacîs (in the Sohki House 2014-2017 and in the old Ermineskin Band Office 2017-2018) are provided below (clicking the thumbnail gives a full-size image with further details). Information on the individual Cree speakers is available through this link.
(Copyright for all images is held jointly by MESC and ALTLab.)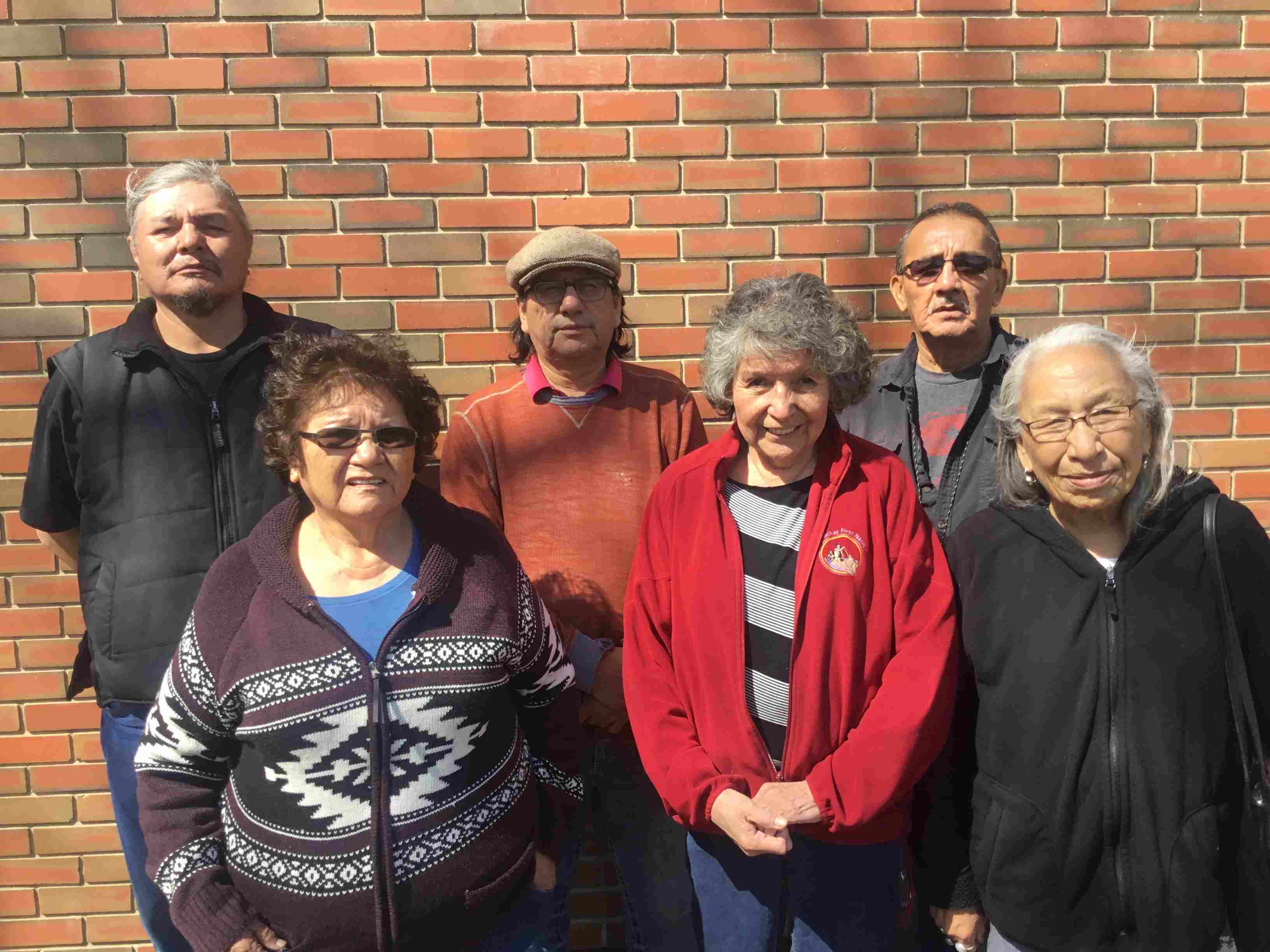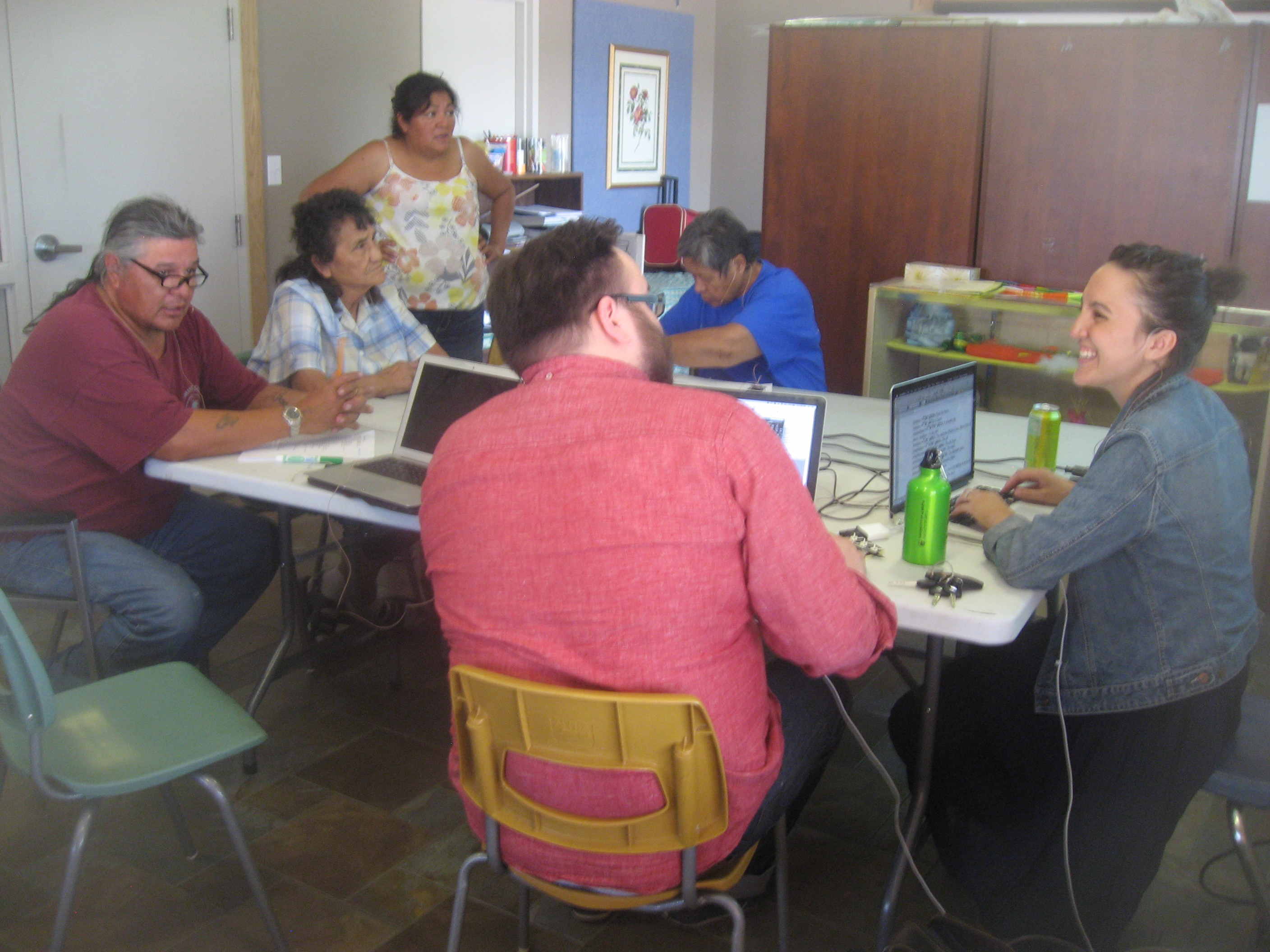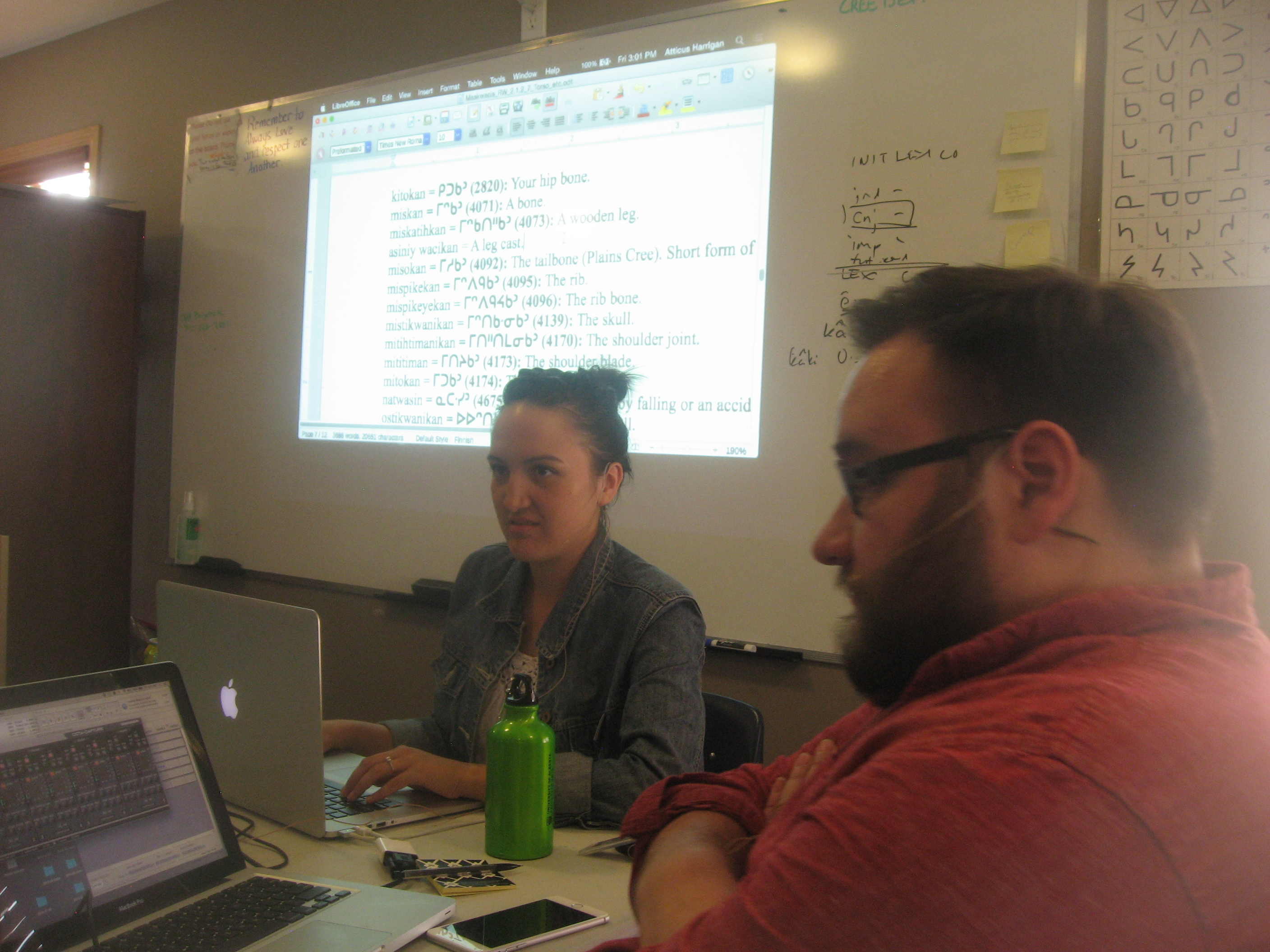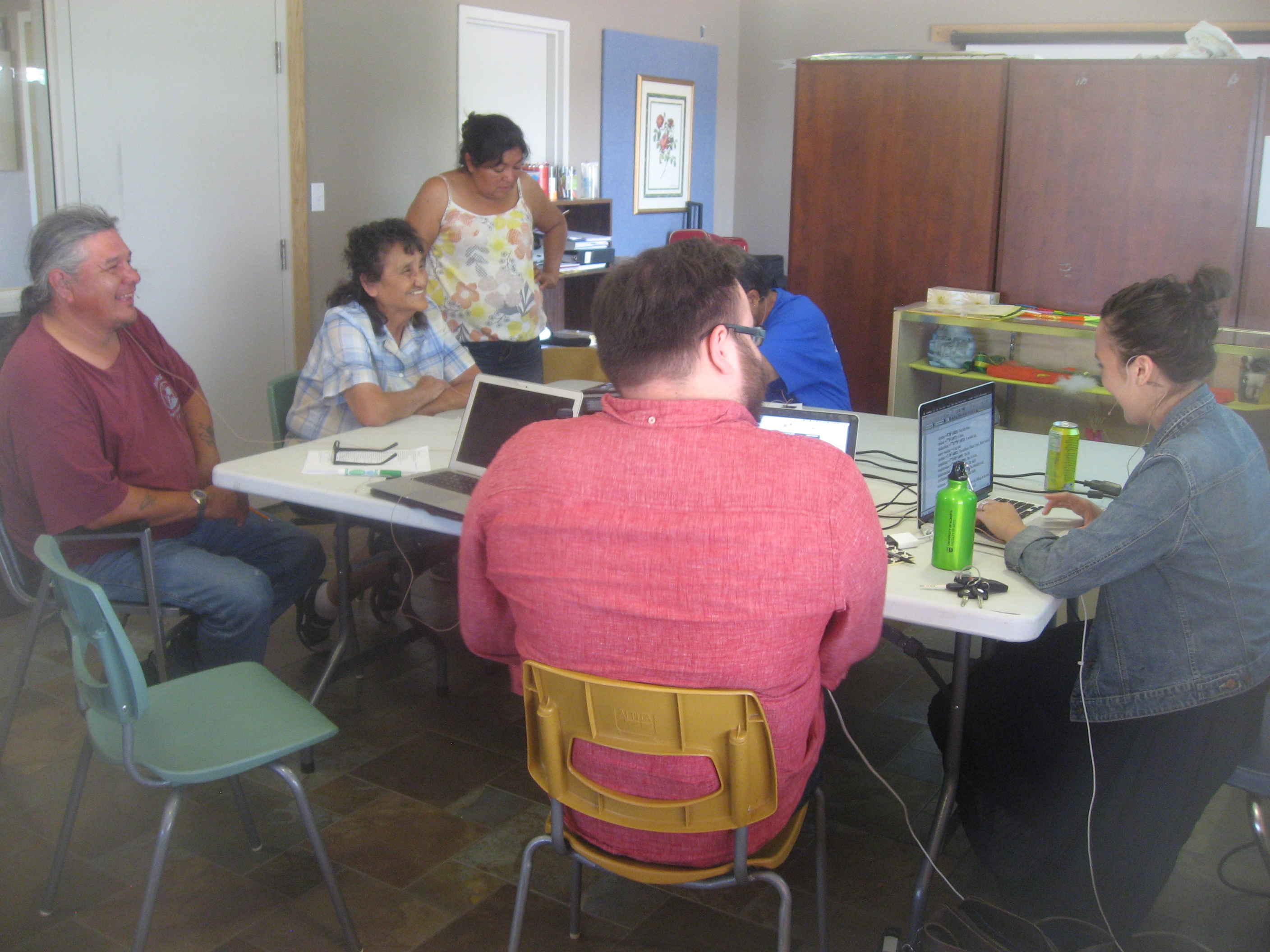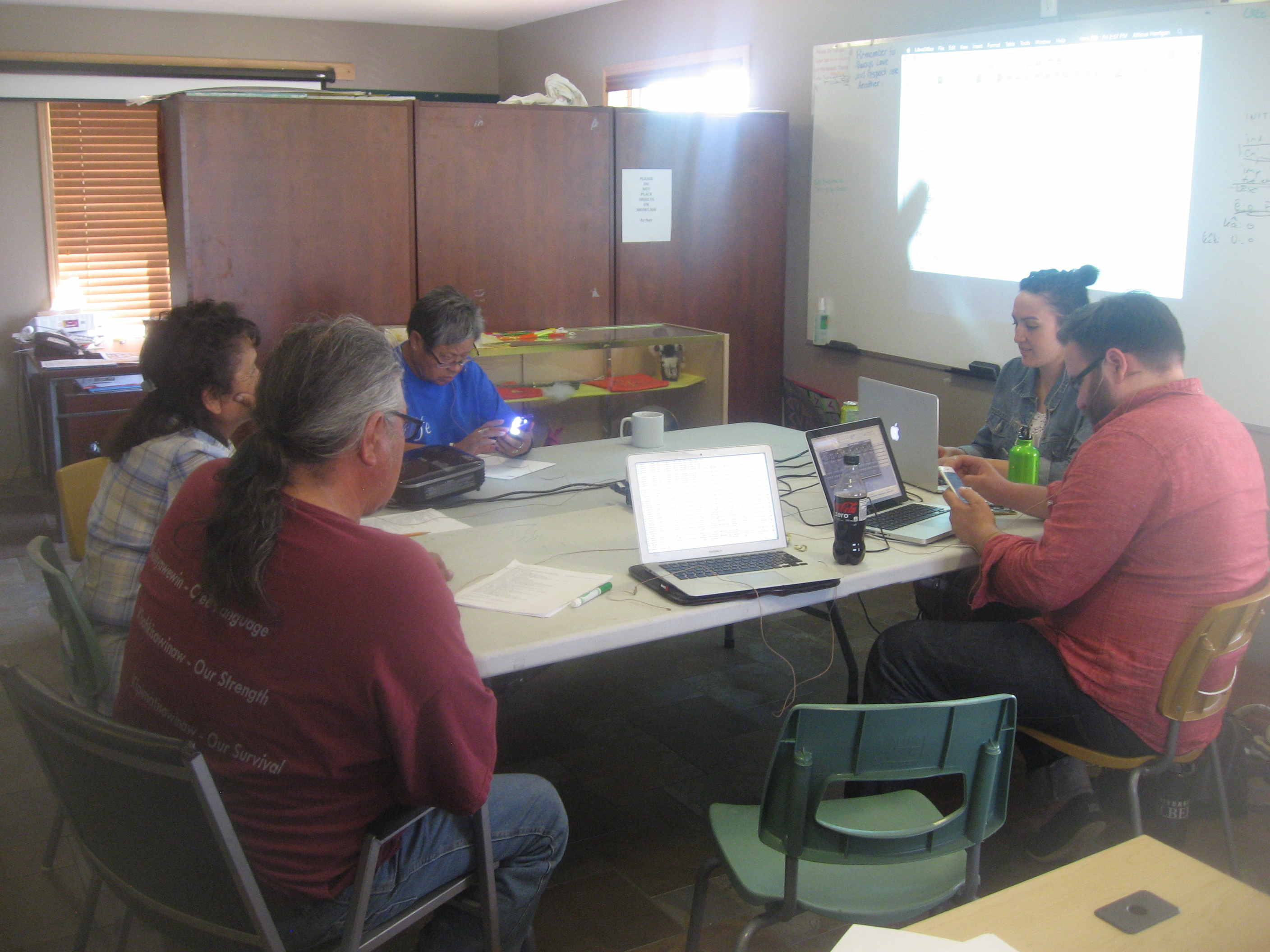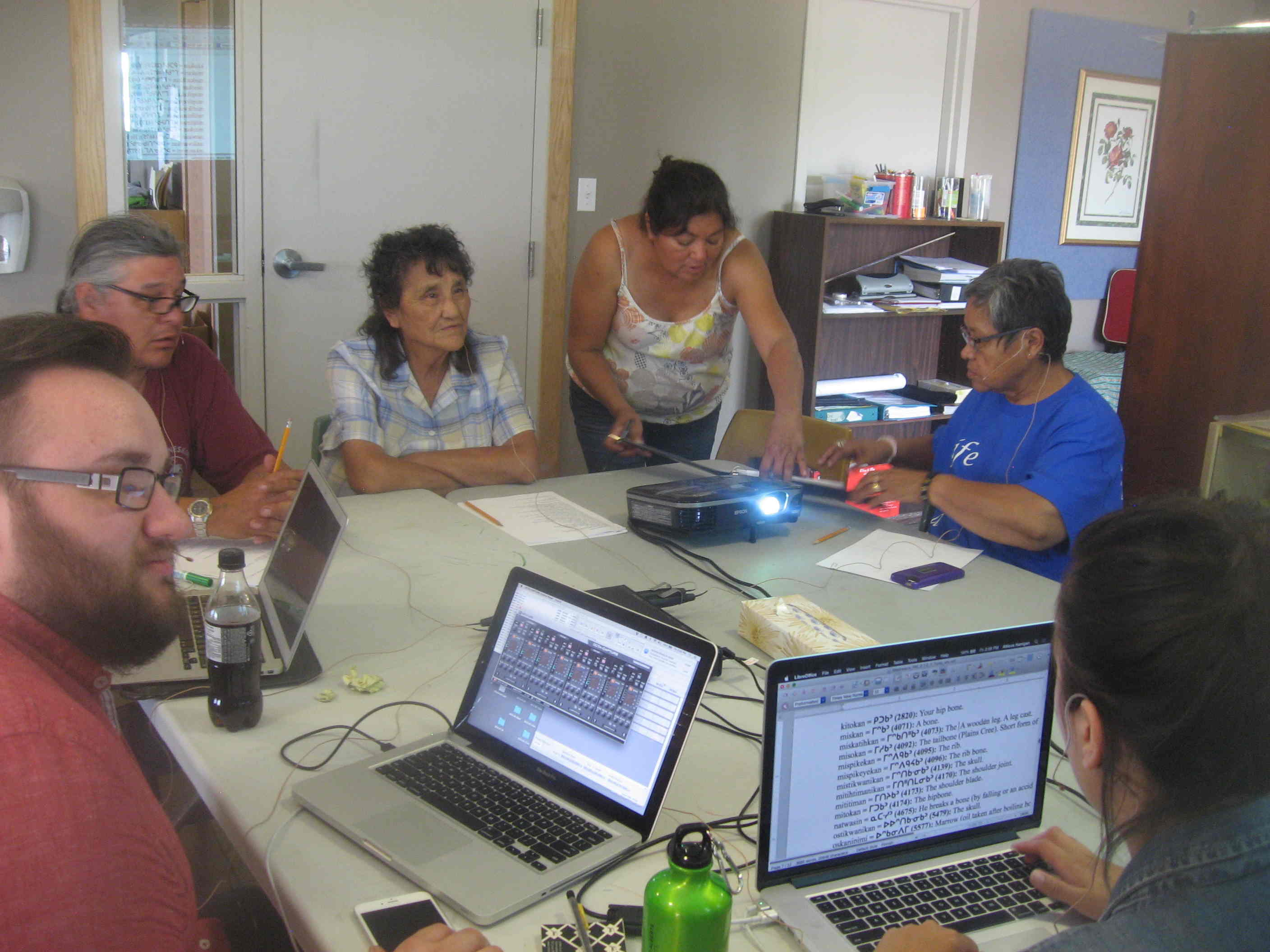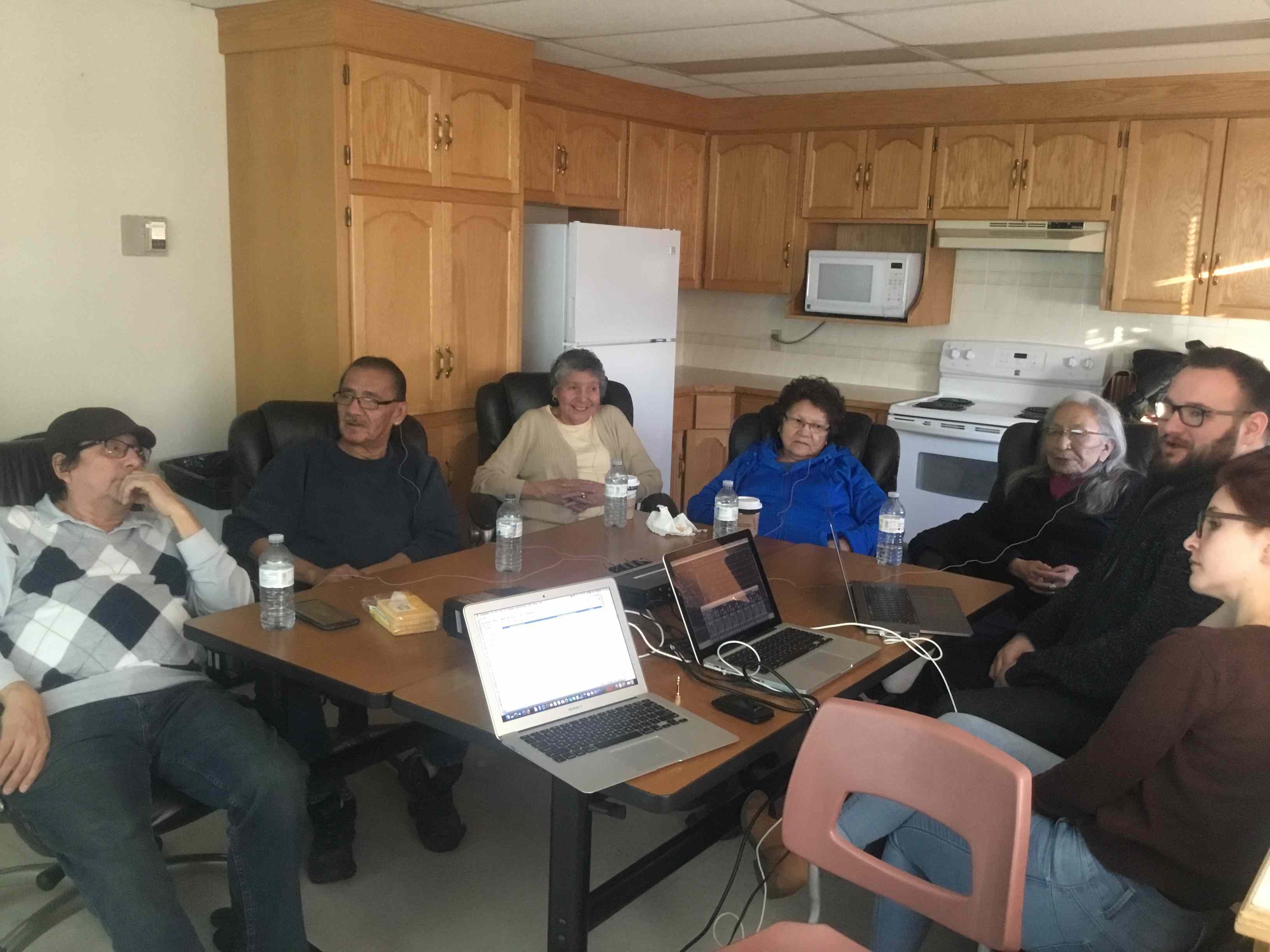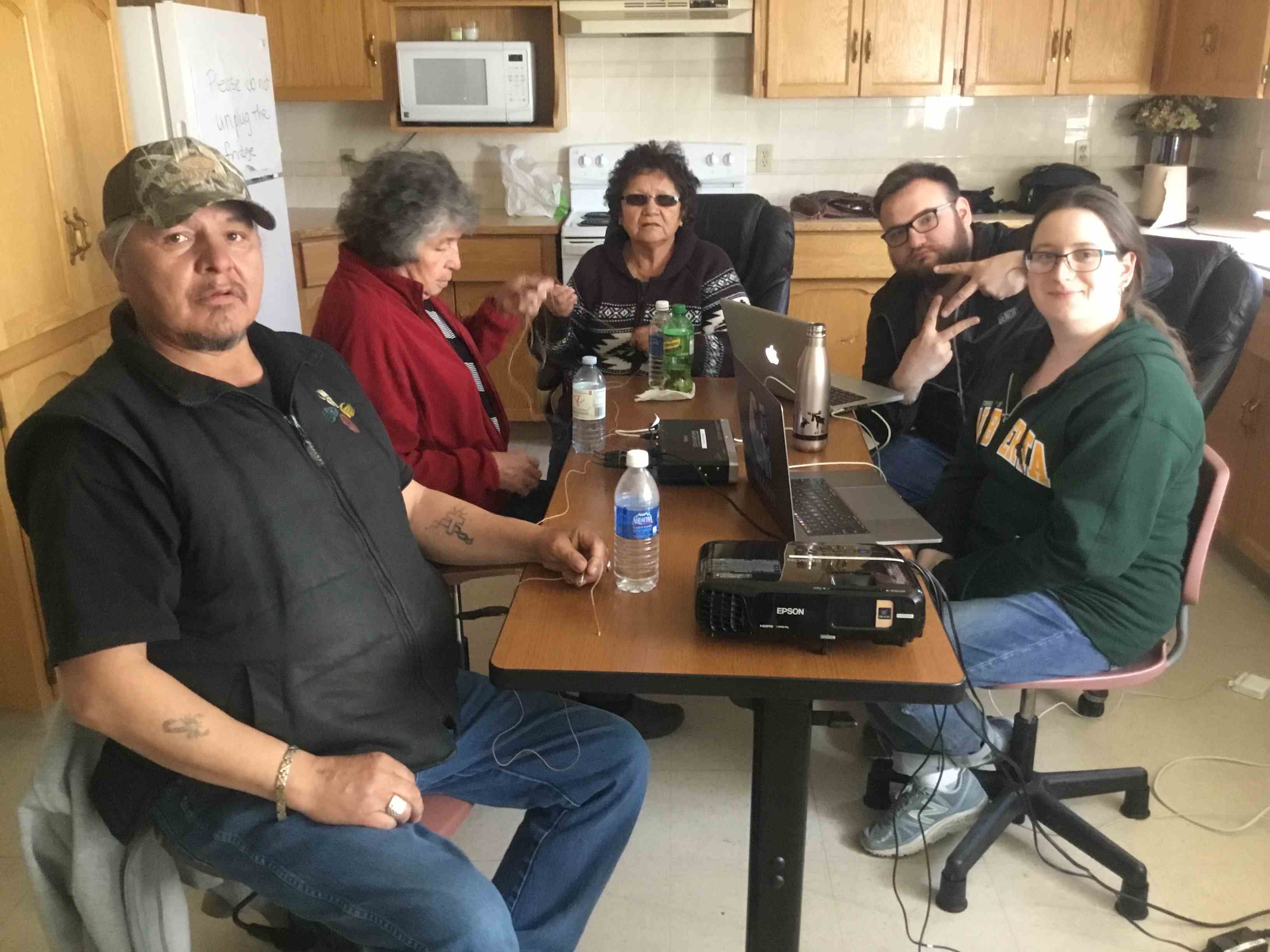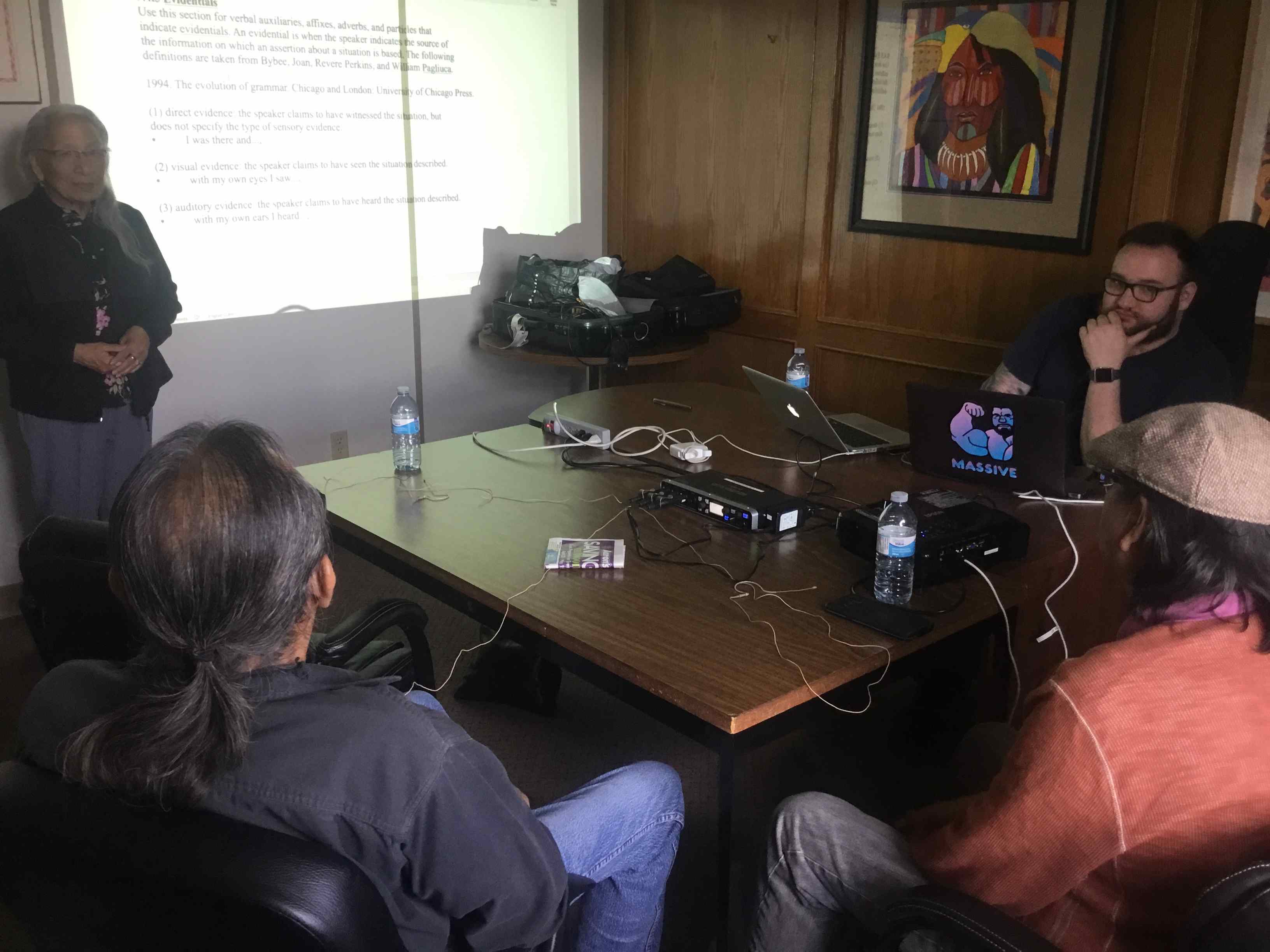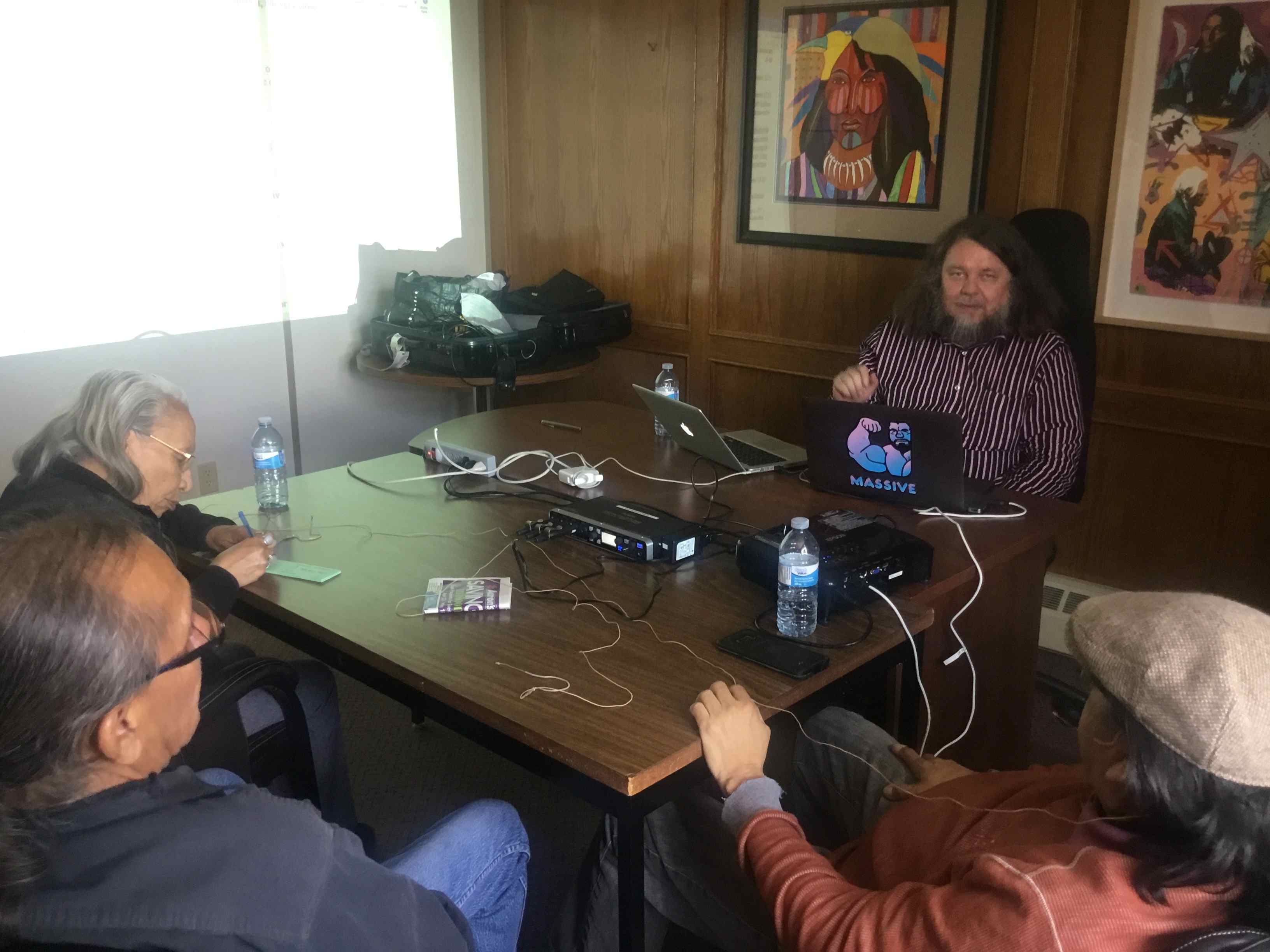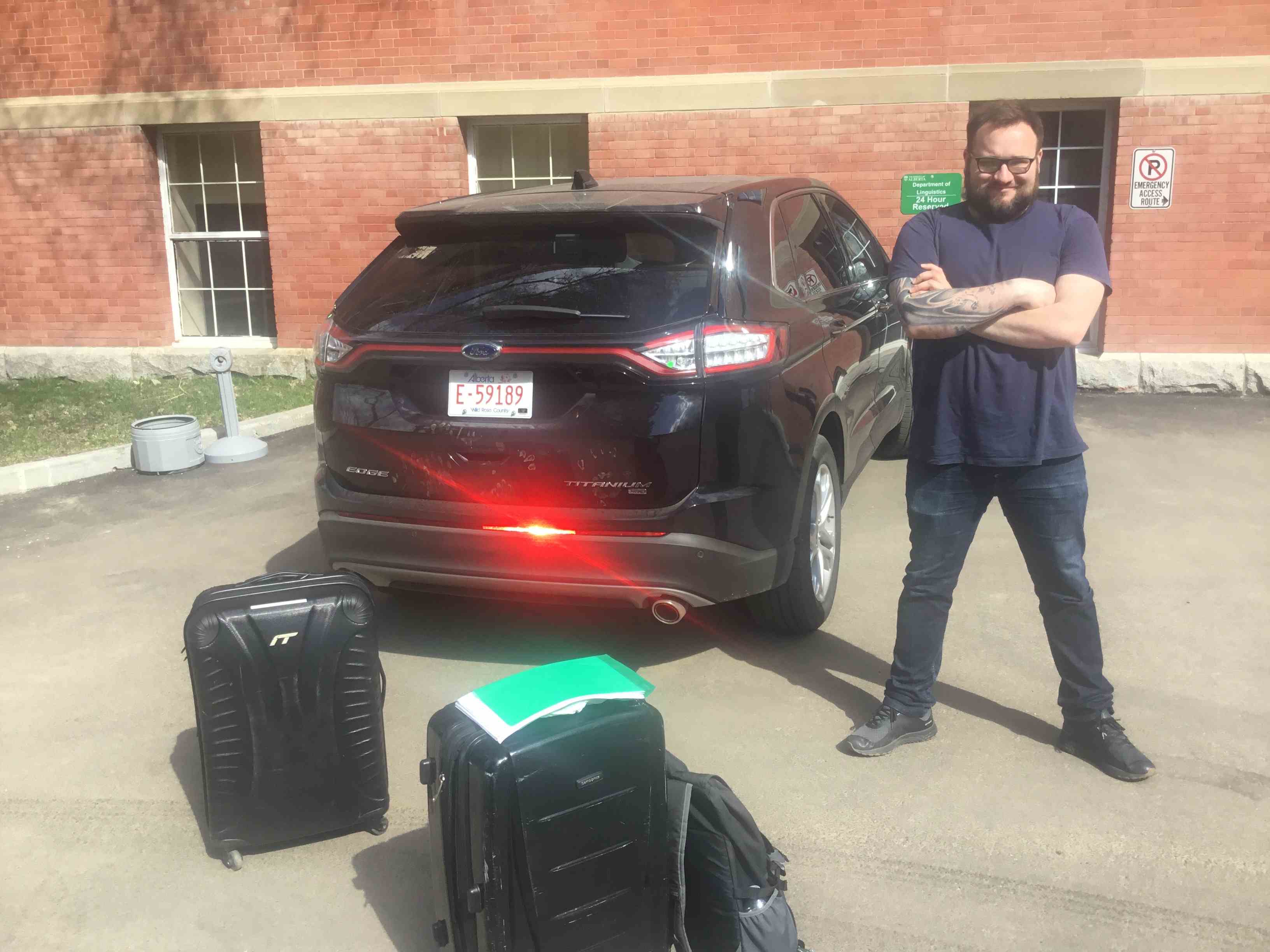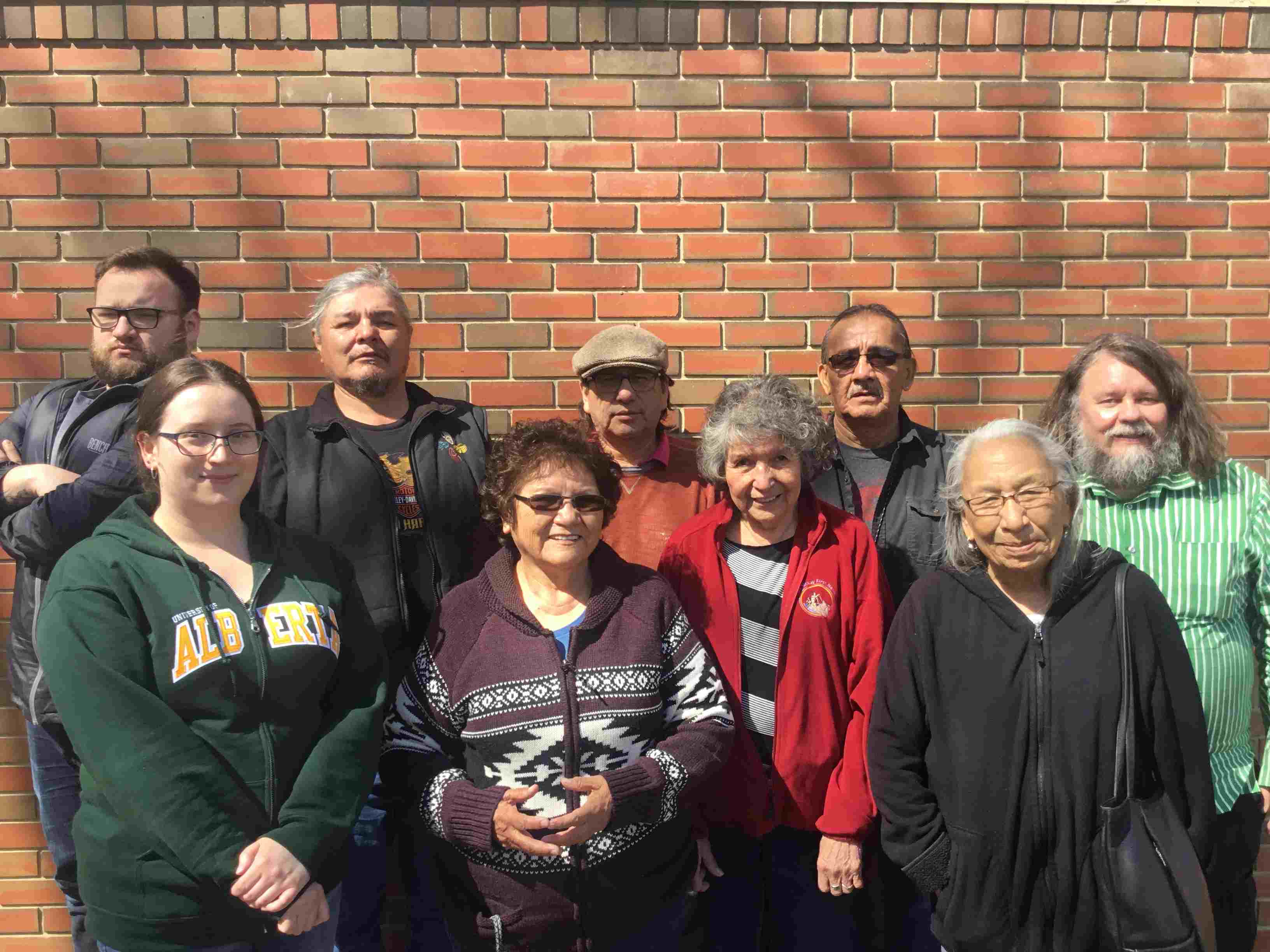 ×